The Service Biosafety and Biotechnology (SBB) is one of the services of Sciensano.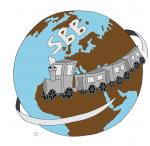 Sciensano provides support for public health policy through scientific research, expert opinions and the work carried out by its departments. On the basis of scientific research, Sciensano formulates recommendations and solutions in respect of priorities for a proactive health policy at a Belgian, European and international level.
The SBB was created in 1995 and is composed of a multidisciplinary group of scientists performing scientific expertise and research focusing on biosafety-related matters. The SBB is committed to serve society by providing objective information on scientific issues related to biosafety. As part of a public scientific institute, the SBB holds an independent position with regard to expertise in biosafety, accessible to any public or private organisation including NGOs, consumer organisations, industry, universities, schools.
Discover our missions and activities, our publications and how to contact us​.​
Our staff consists of:
Didier BREYER

Head of unit since August 2016
Ph.D. in Biology from the University of Liège (ULiège, Belgium) - 1989
Working as a scientist at the SBB since 1995
Secretariat of the Biosafety Advisory Council
Appointed as Belgian Focal Point for the Biosafety Clearing-House of the Cartagena Protocol on Biosafety (2001-2022)
Webmaster of the "Belgian Biosafety Server"

Aline BALDO

Ph.D. in Veterinary Sciences from the University of Liège (ULg, Belgium) - 2010
Working as a scientist at the SBB since 2012
Mainly involved in biosafety matters related to the contained use of GMOs and/or pathogens and to clinical trials and gene therapy involving medicinal GMOs

Fanny COPPENS

Ph.D. in Sciences from the VUB (Belgium) - 2017
Working as a scientist at the SBB between 2007 and 2009 and since 2015
Mainly involved in biosafety matters related to the environmental release of GMOs and the placing on the market of GMOs and derived products
Secretariat of the Biosafety Advisory Council
National Focal Point for the Biosafety Clearing-House of the Cartagena Protocol on Biosafety since 2023
Webmaster of the "Belgian Biosafety Server"
Member of the OECD Working Group for the Safety of Novel Foods and Feeds

Emilie DESCAMPS

Ph.D. in Biological Sciences from the University of Ghent (Belgium) - 2012
Working as a scientist at the SBB since 2013
Mainly involved in biosafety matters related to the contained use of GMOs and/or pathogens

Adinda DE SCHRIJVER

Ph.D. in Applied Biological Sciences from the KULeuven - 1999
Working as a scientist at the SBB since 2002
Mainly involved in biosafety matters related to the environmental release of GMOs and the placing on the market of GMOs and derived products
Secretariat of the Biosafety Advisory Council
Member of the OECD Working Group on Harmonisation of Regulatory Oversight in Biotechnology
Member of the EFSA Scientific Network for Risk Assessment of GMOs

​Chuong Dai DO THI

Master of Science in Biology from the Université Libre de Bruxelles (ULB, Belgium) - 1987
Working as a scientist at the SBB since 2003
Mainly involved in biosafety matters related to the contained use of GMOs and/or pathogens

Amaya LEUNDA

Ph.D. in Biomedical Sciences from the Université Catholique de Louvain (UCL, Belgium) - 2001
Working as a scientist at the SBB since 2004
Mainly involved in biosafety matters related to the contained use of GMOs and/or pathogens

Sheela ONNOCKX

Ph.D. in Biomedical and Pharmaceutical Sciences from the Université Libre de Bruxelles (ULB, Belgium) – 2008
Working as a scientist at the SBB since 2021
Mainly involved in biosafety matters related to the environmental release of medicinal GMOs and the placing on the market of medicinal GMOs and derived products

Katia PAUWELS

Ph.D. in Applied Biological Sciences from the Vrije Universiteit Brussel (VUB, Belgium) - 2003
Working as a scientist at the SBB since 2003
Mainly involved in biosafety matters related to the environmental release of GMOs and the placing on the market of GMOs and derived products, including GMO medicinal products
Secretariat of the Biosafety Advisory Council
Follow-up of the Cartagena Protocol on Biosafety

Marie SCIACQUA
Nicolas WILLEMARCK

​Ph.D. in Biotechnology from the University of Ghent (Belgium) - 2009
Working as a scientist at the SBB since 2011
Mainly involved in biosafety matters related to the contained use of GMOs and/or pathogens and to clinical trials and gene therapy involving medicinal GMOs
Member of the iGEM Safety and Security Committee